---
Open.MP Poster - Shadeush - 2023-03-18

Hi everyone, here's some digital art that I wanted to submit here in the Art section of your forum.    I got involved with San Andreas multiplayer back in 2008 and even back then I would occasionally create graphics and logos for other players but I've not created anything for the game scene for a long time.  I'm older now and I don't have much time for such things so I have to ration my spare time.  I've been involved in some great projects outside of SA:MP but I do occasionally like to mix my interest of GTA:San Andreas and graphic design so here is a poster concept that combines some of my favourite visual elements: 3D rendering, graffiti and poster design.  This latest work is my way of expressing my thanks to the Open.MP team for their work to keep GTA:San Andreas multiplayer alive.  This work conveys the idea of a second chance for the SA:MP community to return and in another way my own return and desire to relive some of the best years of my gaming life when playing on SA:MP servers.

This poster took around 20 hours (across 2 weeks) to finish but it was difficult to stop because I can always find imperfections or other elements to add to the work.  I could have improved rendering, perspective, lighting and other colour schemes but this was just for fun and I really like the final result.  I dedicated a long time on this project because I spend some of my time in the evenings programming, mapping or developing features for my own server (which isn't online yet) but I'm waiting for the Open.MP client.  The concept and energy of Open.MP has genuinely been a motivating force behind this design and my own return to the world of SA:MP in 2020.  I would like this image to inspire other designers here and the Open.MP team and I wish them further success, continue with your great work and thank you!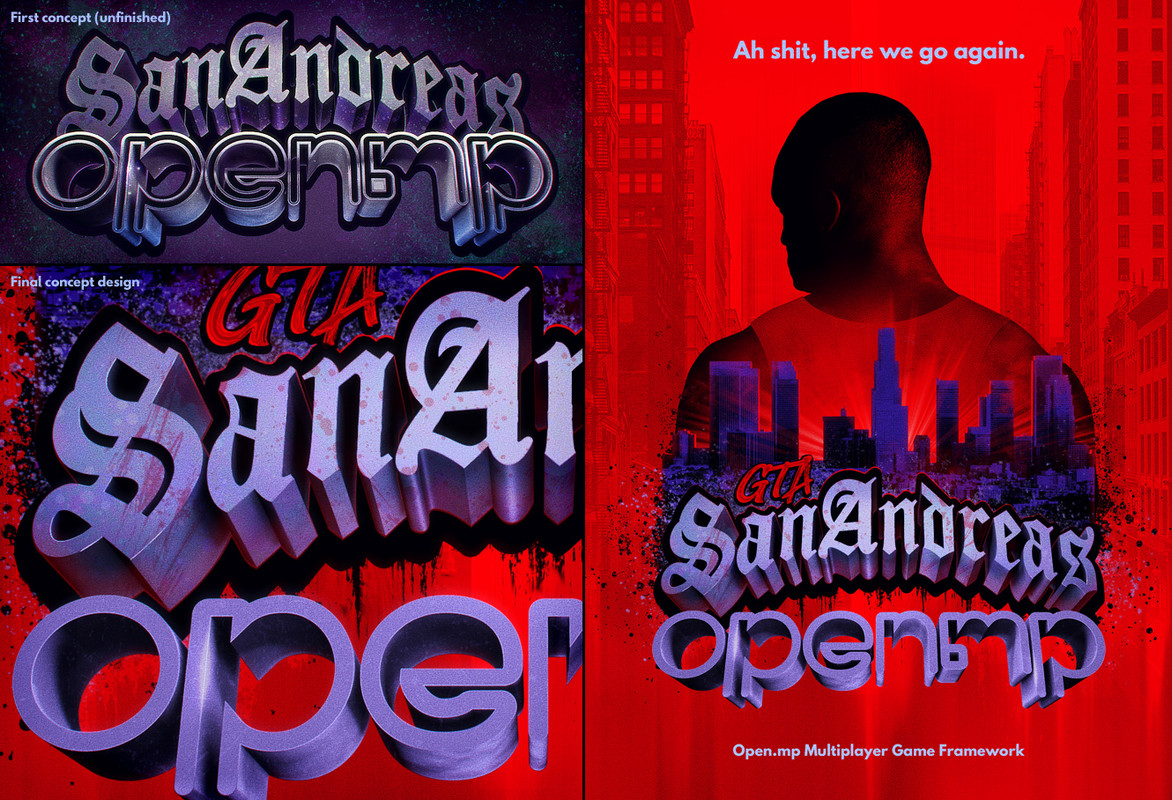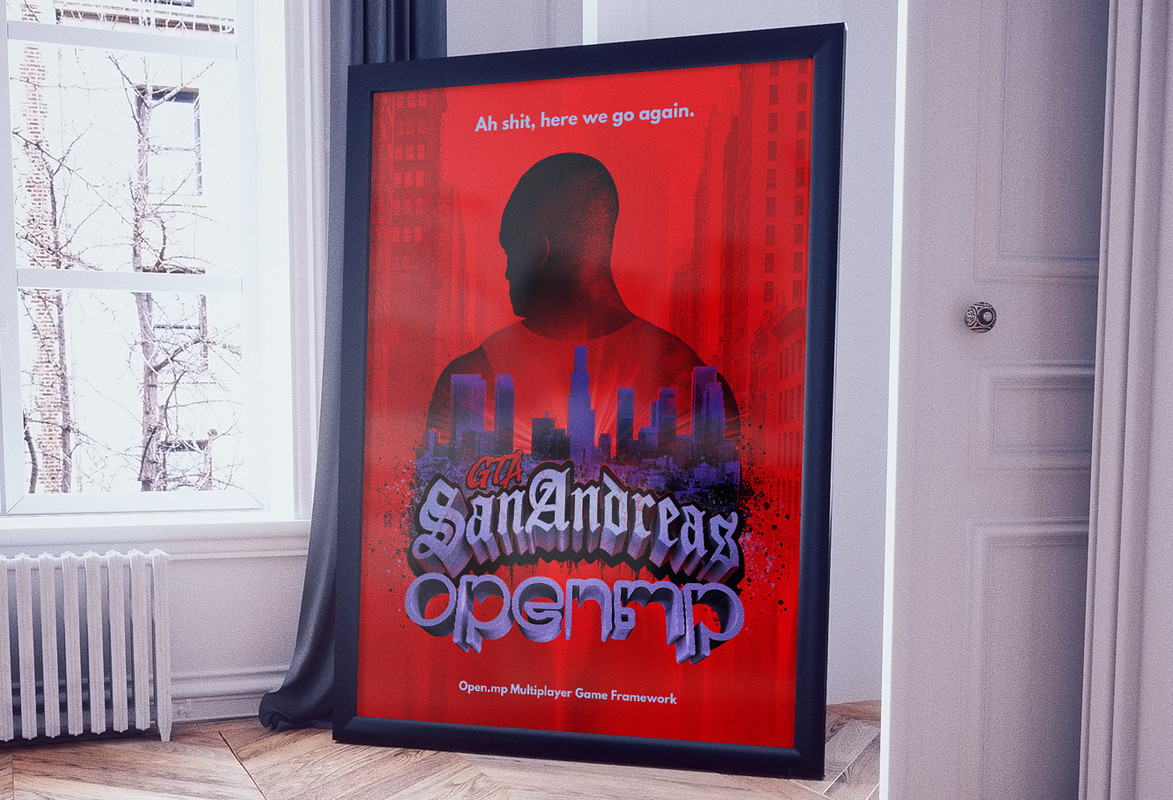 ---