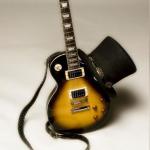 Freaksken
open.mp Developer
Freaksken's Forum Info
Additional Info About Freaksken
Freaksken's Signature
Freaksken's Contact Details
Last Visit:
2023-01-12, 08:35 PM
Time Spent Online:
2 Days, 20 Hours, 45 Minutes
Bio:
Hi there, I'm Freaksken.



My interests are programming, gaming, a variety of music styles (mainly rock), playing guitar and scuba diving.
Freaksken's Signature:
Always keep in mind that a lot of people are active on this forum in their spare time.
They are sacrificing time they could easily spend on things they would rather do, to help you instead.